Demdem Crystal Water are Sachet Water, Table Water, and Dispenser Water all that are products of Demdem Crystal Water Production.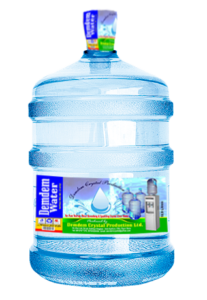 Demdem Water is sufficient to the taste, which produce sachet water and all bottles with the most advanced equipment and techniques with our scientific management team. Demdem water dispenser has the same quality as the table bottled water and the sachet water.

Demdem Crystal water reputation and growth is based, on commitment to excellence and service to our customers who continually rely on our products.